Be Whisked Away
We've transformed our rooftop bar into an exclusive holiday getaway complete with amazing cocktails and festive experiences that'll take your breath away all night long.
Reservations are encouraged for parties of six or more and private dining rooms are available for larger parties.
Make a Reservation
View Menu
Hours
Sunday - Tuesday: 4pm to 10pm
Wednesday: 4pm to 11pm
Thursday: 4pm to 12am
Friday & Saturday: 4pm to 1am
Christmas Day: CLOSED
Christmas Eve: 4pm to 9pm
NYE 4pm to 1am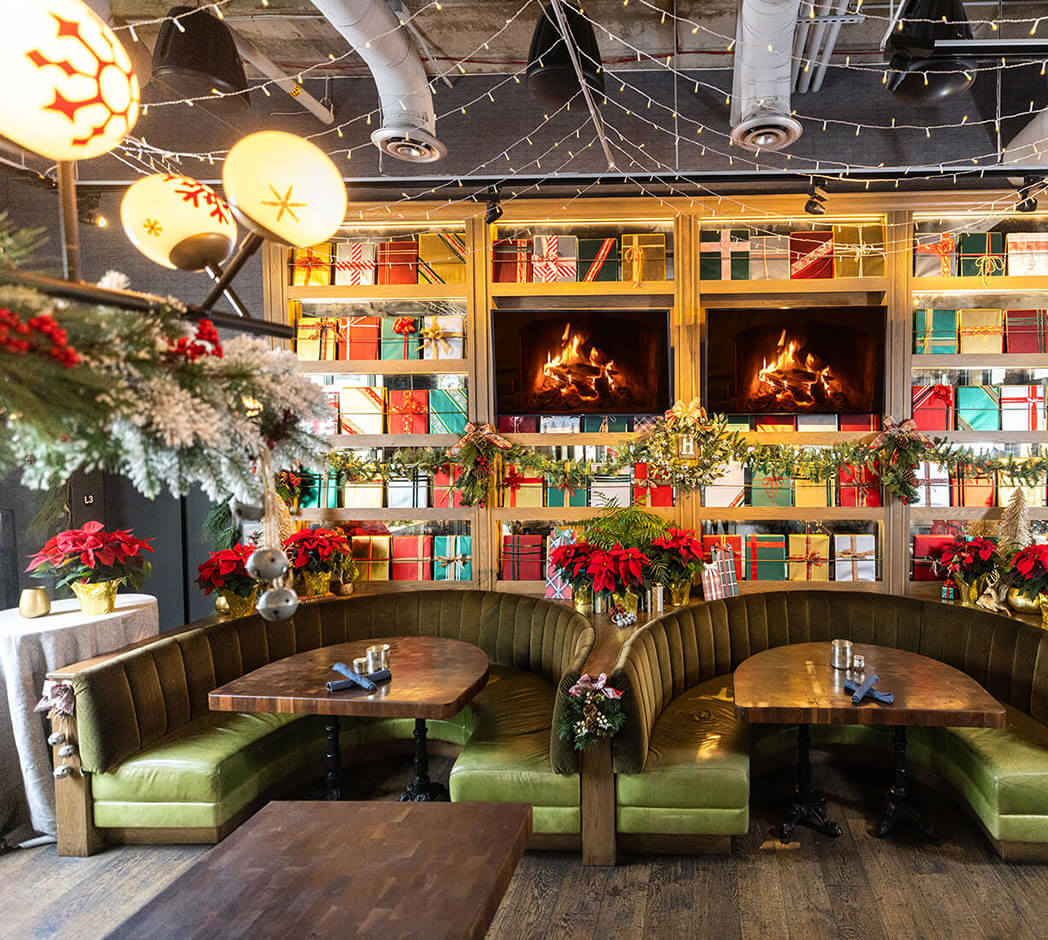 Cheers to the holidays and festive cocktails!
Get into the holiday spirit and bring home this magical winter wonderland to impress your guests (or just yourself) with these four boozy cocktails.
Sponsored by Real Infused Exotics, Belvedere Vodka, Moet Hennessy USA, Patrón Tequila, Proper No. Twelve Irish Whiskey, Tin Cup Mountain Whiskey, and Three Olives Vodka.
Nog on the rooftop
During the holidays, the rich and creamy holiday treat, Egg Nog, is served in moderation for the kiddos (especially after sundown) and spiked with spiced rum or spiced whiskey for the adults. This year, we've got a fun boozy twist for the adults.
Recipe
---
1 1/2 oz Holiday Jameson Spiced Whiskey. Add 20 cinnamon sticks and 4 vanilla beans to a bottle of Jameson Irish Whiskey. Let it sit for 24 hours then strain. Mix 12 oz of hot water with 1 cup of white sugar then add infused whiskey to the water sugar mixture.
3 1/2 oz Your Favorite "Dairy-Thick" Egg Nog
Enjoy in your favorite Georgian chilled glass with sprinkled nutmeg on top!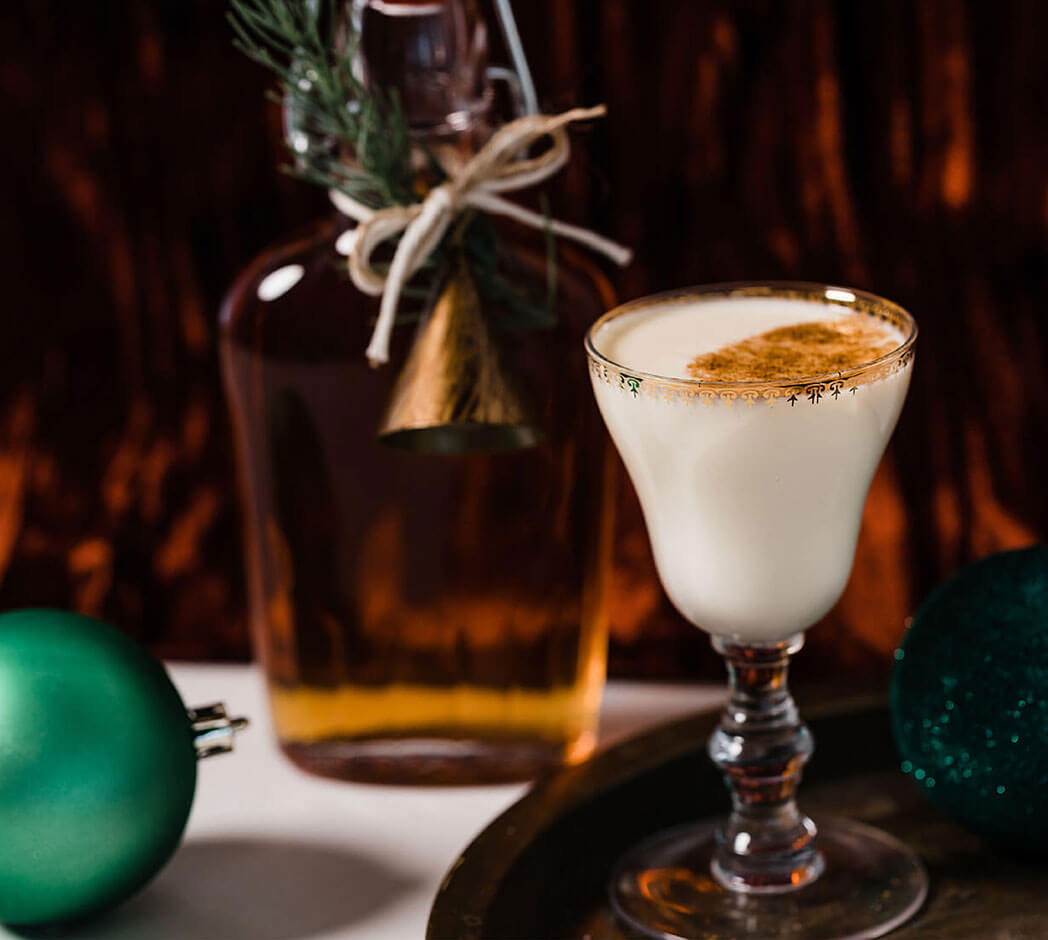 Junior and Mrs. Mint
If you're entertaining friends and family this holiday, few things are prettier and more refreshing than a Belvedere White Chocolate Peppermint Martini.
Recipe
---
1/2 oz Simple Syrup
1 oz Half and Half
1 oz White Chocolate Liqueur
3/4 oz Peppermint Schnapps
1 1/2 oz Vanilla-Infused Belvedere Vodka. Gently slice a vanilla bean and add to your vodka bottle and let it sit for at least 24 hours.
Enjoy in your favorite martini glass with a dried lime wheel on top!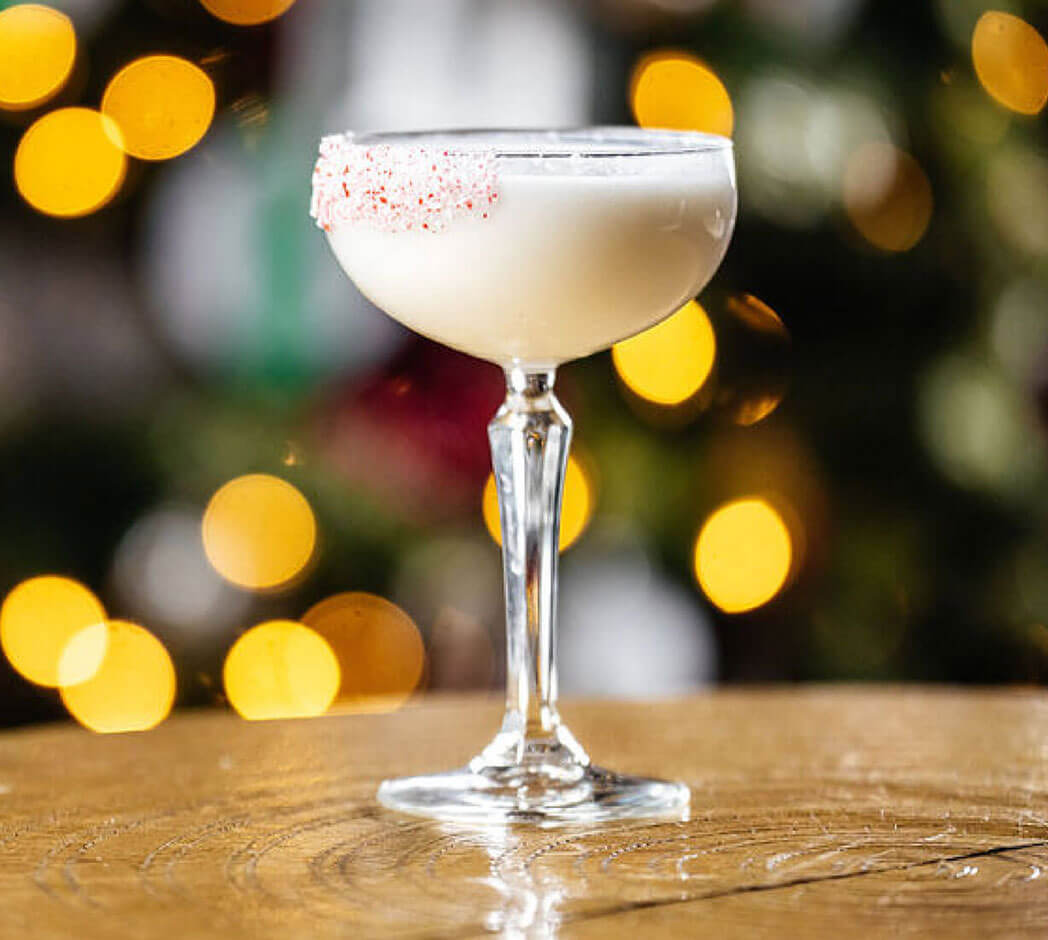 Whiskey and Doughnuts
This unlikely pairing is built for those holiday merry makers who prefer to drink their dessert. If you trust me (and you should) you'll want to get this infusion started early so when it comes time to serve it, there's no confusion or sadness!
Recipe
---
2 dashes Angostura Bitters
1/4 oz Tuaca
1/4 oz Italian Sweet Vermouth
2 1/2 oz Cinnamon Apple Infused Bulleit Bourbon. Gently slice a vanilla bean and add to your bottle, along with 4 whole cinnamon sticks. Let it sit for at least 48 hours before straining.
Enjoy in your favorite bucket glass with a dried apple chip on top and cinnamon sugar doughnut holes!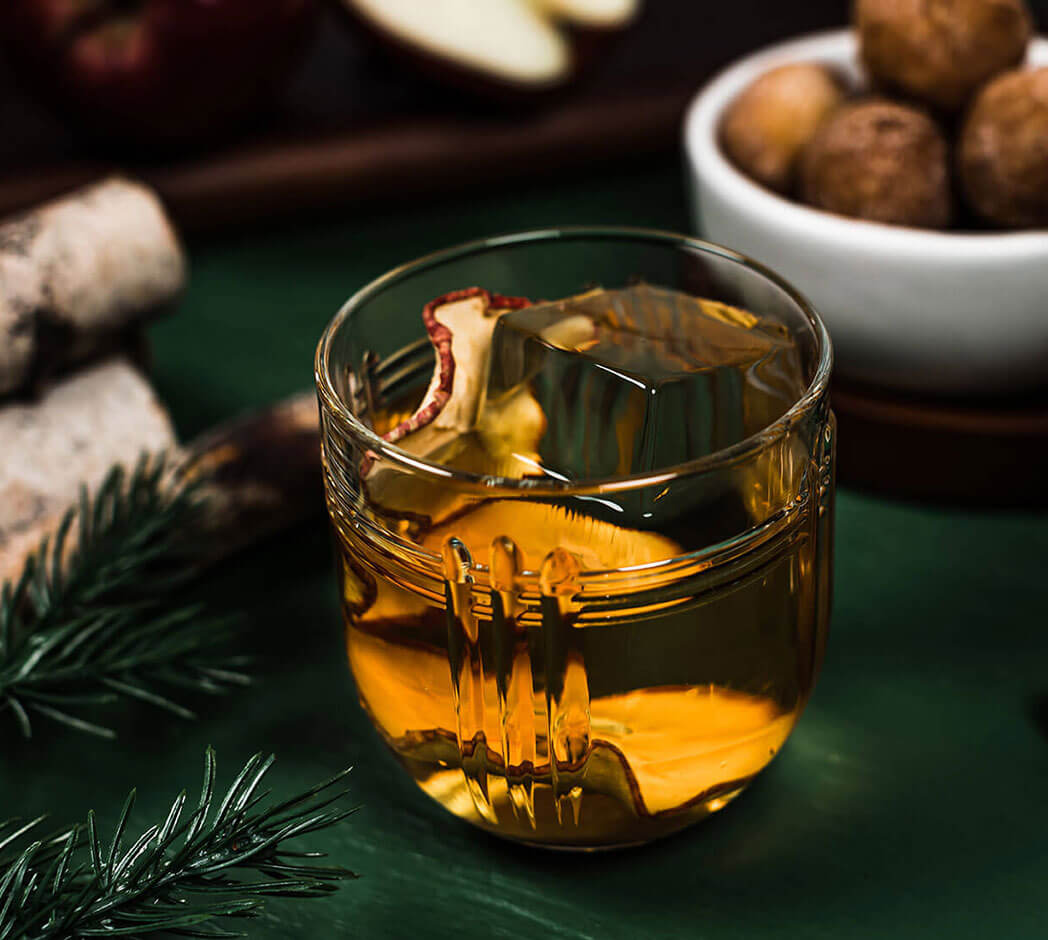 Spiced Pear Cosmopolitan
Nothing says, "It's the holidays and I'm ready to drink like it," like this Belvedere Spiced Pear Cosmopolitan.
Recipe
---
1 oz Lime Juice
1/2 oz Cranberry Reduction. Heat up 2 cups of cranberry juice and slowly add 1.5 cups of sugar; whisk until it's dissolved
3/4 oz St. George Spiced Pear
2 oz Belvedere Vodka